Want to further let the Public and BOH know how you feel?

Want to further let the Public and BOH know how you feel?

A CONSUMER COMPLAINTS WEBSITE

BETTER BUSINESS BUREAU

A Nationwide Bank Complaints website

BOH PORTALS:

Peter S. Ho

Chief Executive Officer

Bank of Hawaii

P.O. Box 2900, Honolulu, HI 96846-6000

email Peter at:

BOH Management and Board of Directors

BOH's online feedback form:

BOH's Customer Service contacts webpage:

Some other BOH online published contacts

See the guest book links below for complaints or compliments about BOH;  And post your experiences with BOH there too.

After many years of putting up with their poor "service", I finally got

FED UP WITH BANK OF HAWAII

and the terrible, devious and obstinate practices and stonewalling customer "service" I've seen.

So I made this website where Others too can let bad experiences with BOH be publicly known.

Growth in Public knowledge of complaints often motivates Executives

to re-evaluate bad and obstinate bean-counting business practices.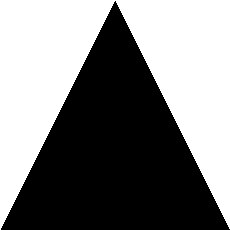 Well, it says here

that you might try

DIAL- A - PRAYER....

FED UP WITH BANK OF HAWAII

This website obviously cannot endorse nor attest to the accuracy

of any posting herein; Posting your name will help.

THIS WEBSITE IS PUBLISHED PRIVATELY FOR THE SOLE

PURPOSE OF EXPRESSING FREE SPEECH AND HAS NO

AFFILIATION WHATSOEVER WITH BANK OF HAWAII.

         Anti-Censorship

         Blue Ribbon

         Campaign

Please understand that this site can only maintain postings that are related to opinions about BOH;  And that we will delete postings that are not.  We also suggest that folks posting here consider that a posting which contains vulgar or profane language might very well be devalued by some readers.

Click Here to read how to quickly and  easily hide your email address from data mining robots on the internet.
Links to info and help from FEDERAL regulators:

I can only gauge when / if BOH might change their practices reported in this website, when / if BOH takes the common courtesy to write me a letter of apology and remedy the serious damages they did to my finances that continue to this day, as said in the guestbook here;  And likewise when / if  I see it reported here by Others that BOH has similarly answered their complaints posted here too;  Not that BOH has any responsibility at all to read the complaints here, ....but judging by the quality of complaints posted here, I surmise People who have posted them would want to report apologies by BOH and how BOH made ammends with them, as I sure would.  Who knows, maybe some day this website will reflect enough compliments to indicate a change at BOH that should be commended;  And I wouldn't have to spend my time maintaining this website and could gladly shut it down.